The Proposals and RFPs module of the ServiceChannel platform allows subscribers and providers to manage the scope of work.
A proposal lists the details and cost of work that needs to be done at a location. Providers create proposals in Provider Automation.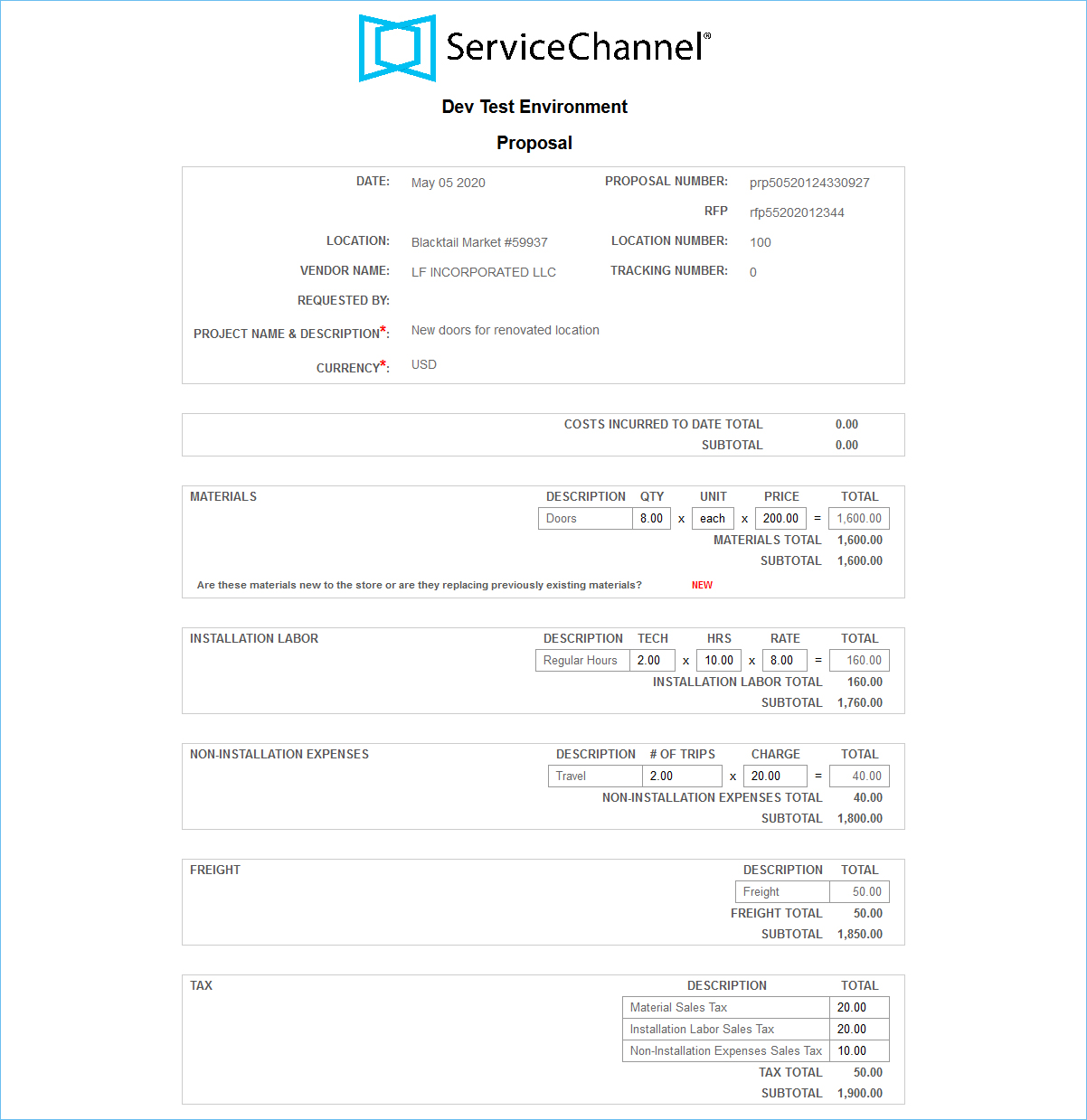 A request for proposal, or RFP, is an invitation from a subscriber to selected providers to create the scope of work and specify the charges for the required service.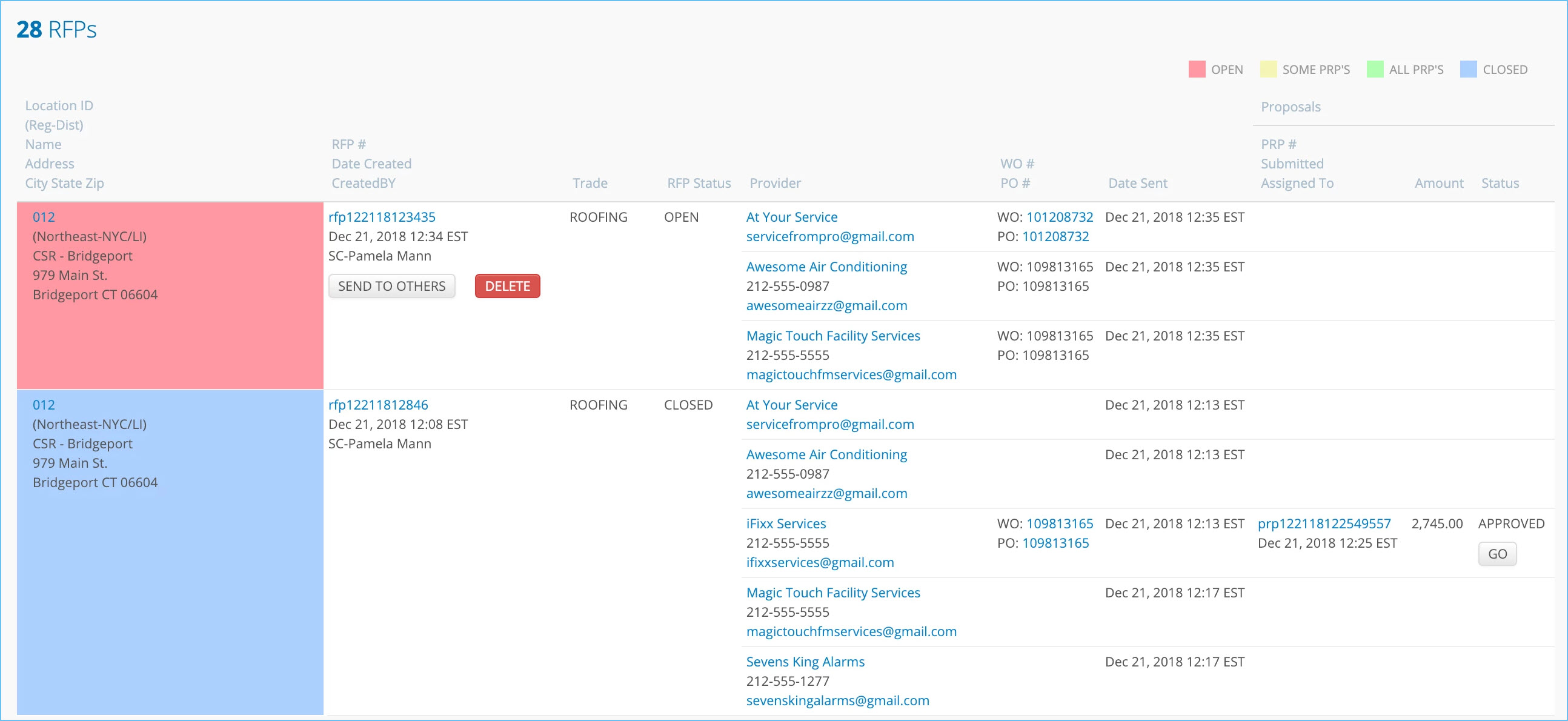 Creating Proposals and RFPs
Subscribers create RFPs and send them to selected providers, and then providers submit their proposals to bid on work. For a provider, processing an RFP means creating a proposal.
Note: In Service Automation, subscribers can create a proposal and send it to the selected provider.
Providers can issue proposals without an RFP from the subscriber. This may be needed when the provider wants to specify the costs of a potentially required service, increase the NTE, or change the scope of work for an existing work order.
Depending on how the proposal or RFP is created in the UI, it can be either standalone or linked to an existing work order. Proposals can also be submitted by providers through an RFP; sometimes they may be referred to as RFP proposals.
Note: Subscribers can link a proposal to a service request that already exists in the system. Read about attaching a WO to a proposal via the API.
Taking Action on Proposals
After receiving proposals, subscribers can take action on them in Service Automation or via the API, including the following:
Update a proposal status
Link a work order to a proposal
Assign a proposal to another employee in their organization
Escalate a proposal to a higher level user in the MLP hierarchy of their organization (if this setting is enabled)
Managing RFPs
Once an RFP is created, a subscriber can assign it to other providers or delete it, either in Service Automation or using the API. Learn more about creating and managing RFPs via the API.
Useful Info
You can find more information on how to work with proposals and RFPs in Service Automation and Provider Automation in ServiceChannel University.